Case Study – Lego at Toyfair 2013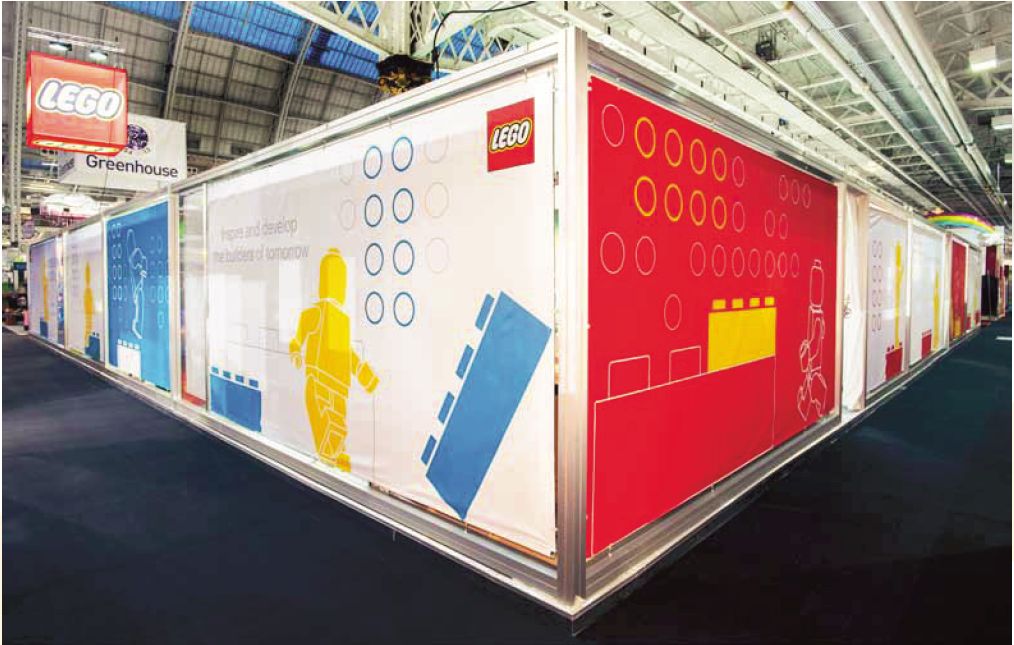 We are very proud to have worked with Lego over the last few years at various shows and so were delighted to be contracted to design and build their stand for Toyfair 2013 at Olympia, London. The job was a very large one with a budget of £95k and a very detailed design brief.
Lego provided us with a complicated overview of their requirements from the stand as well as some initial design ideas from their in house team. The brief was to create a series of separate rooms for each of the Lego brands with clear paths through them. The stand was to be more of a tour than simply a display.
Working closely with Lego we went through 9 iterations of our initial design to create exactly the look and experience the client was looking for. The show was a huge success for Lego and they made sure to let us know that the stand had gone down very well with both staff and visitors.
Click the image below to download the full case study. This case study is part of the body of work that we have submitted to the AEO Excellence Awards.
Back to List