Exhibit 3Sixty secures support from local MPs
Our MPs are listening. We recently contacted two of our local MPs, the one in whose constituency we live, and the one whose constituency is where the business is located.
We provided them with detailed facts and information about the events industry and why they should support us, we were able to put a compelling case for the industry and it brought two MPs onside for the debate today, Taiwo Owatemi MP spoke during the debate to raise our case.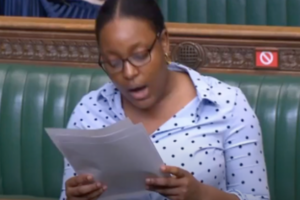 Zarah Sultana MP has written to the Chancellor, Rishi Sunak MP in support of getting the industry moving again. We would like to thank them both for their support.
Will it change where we are today? We are not sure, however, we do nothing then it is certain that nothing will happen. The debate today was around a petition started some months ago, which is great, but we need sustained pressure in order to affect a change in the current position. We are a £17bn industry that supports over 600K jobs, we need to be heard and have action taken.
Can we urge everyone in the industry to write to your MPs, letters, emails, social media – whichever suits you but do it, and keep doing it. MPs are subjected to a lot of pressure and noise from all sides, we need to make out voices heard.
Back to List