WHAT'S ON – BEST EXHIBITIONS IN OCTOBER 2013
The exhibition season is upon us! Summer may be over but don't let it get you down – there are loads of great exhibitions and events taking place this Autumn! We've compiled the best of October's events for your entertainment.

RUMFEST
ExCEL, London – 12th – 13th October
Casual rum fans and connoisseurs alike will find something to smile about at this October's seventh annual, world famous RumFest in London. The event promises to showcase more than 400 of the rarest and most diverse rums the world has to offer. There will be intimate seminars from industry experts, live music and main stage presentations, and holiday giveaways. If all that rum goes to your head, then take advantage of the Tropical Food Market, to soak it all up, which will feature mouth-watering food from all over the world.
MCM LONDON COMIC CON
ExCEL, London – 25th – 27th October
A fantastic festival of popular culture including: films; videogames; comics; sci-fi and anime. There'll be exhibitions by major film studios, comic creators and leading games publishers – plus yet-to-be-announced special guests.

THE NATIONAL WEDDING SHOW
NEC, Birmingham – 4th – 6th October
Billed as the largest and most established wedding show, this promises to be a must-see event for anyone planning a wedding. Over 250 specialists will be there to wow you, including photographers, cake decorators and florists – and there'll be thousands of beautiful dresses, including designer and vintage. If you're looking for inspiration for bridal and grooms-wear, check out the catwalk show for ideas. VIP Packages are available.
SKI AND SNOWBOARD SHOW
Earls Court Two, London – 30 October – 03 November
Planning on hitting the piste this winter season? Earl's Court has just the exhibition for you with the Ski and Snowboard Show at the end of October. There'll be free ski and snowboard lessons available for all levels, alpine food and wine tasting and you'll even be able to try an après ski bar experience. Chalet companies and tour operators will be on hand to help you plan your season. This family friendly event will offer free admission to children under 11, plus there's tubing, ice-skating and an inflatable slide – plus some adorable huskies and reindeer to pet.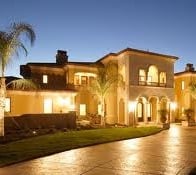 THE PROPERTY INVESTOR SHOW
ExCEL, London – 11th – 12th October
If you're looking to start or expand on your property portfolio, this expo is probably a good place to start. The two day event promises to be an excellent opportunity for property investors, landlords and industry professionals to network and take advantage of unique sales opportunities. The conference will include exhibitions by companies specialising in developing and sourcing traditional UK buy-to-let properties, companies specialising in buy-to-let loans, student accommodation, luxury real estate and USA property investment.
THE FINANCE BUSINESS & MANAGEMENT FAIR
Manchester Central, Manchester – 17th October 
If you are planning on working on your career in 2014, the Finance, Business and Management Fair will be attended by over 80 major employers offering thousands of jobs in these fields. All employers have openings for 2014, as well as many work placement opportunities. Some jobs are available with immediate starts too. There will be a wide range of companies attending and it is an excellent opportunity to network.
Exhibit 360 will be at the following exhibitions in October:
RICOH, Coventry 2nd – 3rd October
Design engineers will find all aspects of engineering design from market-leading suppliers under one roof.
THE NATIONAL FRANCHISE EXHIBITION
NEC, Birmingham 4th -5th October
A place where those interested in running their own business can meet with franchise businesses. The event is supported by the British Franchise Association.
GIRO40
EICC, Edinburgh 8th – 11th October
650 delegates will attend GIRO – the premier conference of general insurance actuaries.
BRAND AND LICENSING EUROPE 2013
Olympia, London 15th – 17th October
Retailers, licensees and sales promotion professionals can meet with over 280 leading brand owners, including A.C. Milan, Coca-Cola and Jaguar.
ICC, Birmingham 20th – 23rd October
Education and training for those professionals involved in the treatment of cardiac arrhythmia patients.
Back to List