This month is jam-packed with fun and exciting exhibitions that make perfect days out for all of the family. >From baking to cycling, gaming to weddings, we've picked the best exhibitions September has to offer.
Food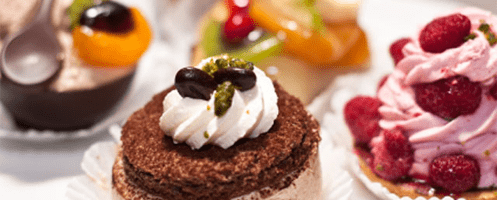 Cake and Bake Show
Earls Court, London – 13-15 September
The Cake and Bake Show, an experiential live event, promises a range of activities, speakers and competitions for baking enthusiasts. The event offers something for everyone – from home bakers to professionals, families to foodies. Prepare to get your taste buds tingling with dessert table displays, cooking classes and discussions around topics including sugar crafting and cake design. The event also offers guests a baker's paradise in the shape of a goodie-packed marketplace, plus interviews and book signings with the guest speakers.
For more information visit www.thecakeandbakeshow.co.uk.
The Halal Food Festival
ExCEl, London – 27-29 September
The world's largest consumer Halal show offers the chance to meet and watch celebrity chefs at work – including the head chefs of top restaurants, Masterchef winners and top Michelin award winning chef Jean Christophe Novelli. With a live demonstration kitchen, free cooking classes and a children's area, this is an event for all the family. The event targets a wide range of foodies who want to learn about new and alternative Halal foods, or try a new culinary experience altogether.
For more information visit www.halalfoodfestival.com.
Hobbies & Leisure

Eurogamer Expo
Earls Court, London – 26-29 September
Gaming fanatic? This is the UK's biggest games show offering exclusive access to next year's biggest titles and world famous games developers. Be the first to play games such as FIFA 14, Batman: Arkham Origins and Assassin's Creed IV and experience sessions with developers and gaming experts. Other highlights include cosplay competitions, an Indie Games Arcade and a Retro Arcade to try out consoles including the Atari 2600. There's also the opportunity to buy merchandise and network with developers and publishers to discuss potential career opportunities. This is one not to miss!
For more information visit www.eurogamerexpo.com.
National Wedding Show
Earls Court 2, London – 27-29 September
The UK's largest wedding show brings over 250 wedding specialists and 30 leading bridal boutiques to Earls Court in a spectacular event packed full of fashion, accessories and food. The catwalk shows provide fashion ideas not only for the bride – but the bridesmaids, page boy and mother of the bride too! Best of all, everything featured is available to purchase at the show; so if you spot the dress of your dreams, you're only a short walk away from making the purchase. Other highlights include inspiration sessions with tips and advice from top experts, a vintage area for those who want something a little different, and a flower market to purchase those all-important bouquets. Finish the day with a trip to the afternoon tea room or champagne bar.
For more information visit www.nationalweddingshow.co.uk.
The Cycle Show
NEC, Birmingham – 27-29 September
No matter what skill level or type of cyclist you are, this event is not to be missed. Being the UK's biggest cycling event you can expect to mingle with representatives of hundreds of bike and accessory brands. Highlights include an outdoor demo track to test ride a selection of road bikes, BMX freestyle contests and an oversized airbag to practise your best tricks on. Family-friendly, the event also offers two kids tracks for all ages to show off their talents!
For more information visit www.cycleshow.co.uk.
Property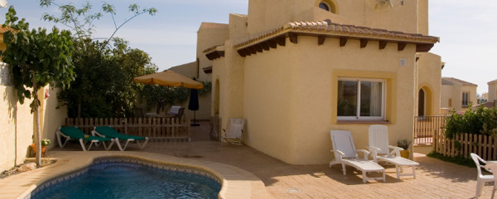 A Place in the Sun Live
NEC, Birmingham – 27-29 September
Based around the Channel 4 TV show of the same name, A Place in the Sun Live is the perfect opportunity to get information and advice on overseas properties. With over 150 property agents and developers, and information on properties ranging from £20,000 to over £1 million, there is something for everyone at this exciting and unique exhibition. The show offers specialist zones for countries including Florida and Italy, advice seminars and Q&A sessions. Guests can also benefit from exclusive discounts and the chance to audition to appear on the show itself!
For more information visit www.aplaceinthesun.com/exhibition.
The National Home Improvement Show
Olympia, London – 27-29 September
A DIY lover, or just don't know where to start? Visit the National Home Improvement Show for tips and advice on a range of home improvement topics including design, finance and energy efficiency. Experts from the world of TV and print offer exclusive 15 minute advice sessions, and over 300 specialist companies will be in attendance to provide the information you need to make the next steps in the journey to improve your home. Two seminar rooms offer talks on a range of topics, including an interior design masterclass. An added bonus is cooking classes running throughout the show, providing inspiration on how to make the most of your stylish new kitchen!
For more information visit www.improveyourhomeshow.co.uk.
Are you planning on attending any of these events? Have we missed anything? Leave a comment or get in touch on Facebook or Twitter. Are you planning on exhibiting at a show in the future? We can provide assistance with your stand design, build and logistics. Please don't hesitate to get in touch.