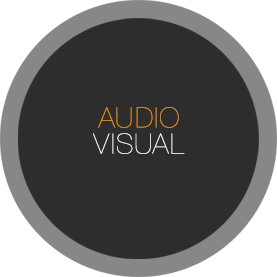 ENHANCE YOUR EXHIBITION STAND,


VISUAL IMPACT AND GIVE YOUR BRAND A PROFESSIONAL EDGE

Let us at exhibit3sixty to look after your audio visual requirements and take the stress out of your exhibition project. To enhance your exhibition stands visual impact and give your brand a professional edge, or simply for accessibility and convenience, we can provide a wide range of plasma screens, projectors and screens, PC packages and laptops
The use of audio visual equipment presents an infinite variety of options for presenting your products and/or services – compelling graphics, key brand messages, new product launches, competitions, presentations and product demonstrations to name but a few. Our experienced in-house exhibition stand designers can advise you on how to get the best out of your audio visual display, helping you to meet those key exhibition objectives, give maximum impact and enhance visitor appeal. Sound is essential. To capture a customer you need to present a clear and effective brand message that engages them on multiple fronts.
A clean, uncluttered PC or laptop is a professional alternative to the distracting personal information and irrelevant screensavers you and your staff are likely to have on company PC's. Opt for our PC or laptop package and you can also forget about all those annoying glitches guaranteed to crop up at a critical moment.
We know the last thing you need is a technical hitch or a scramble to find a missing lead. exhibit 3sixty include on-site installation, maintenance and removal after the event in the price for audio visual and PC/laptop packages and we deliver a professional, hassle-free and reliable service. We're proven – having worked with businesses large and small, for every use you could imagine.
Audio visual systems are also extremely useful in enhancing stands of all kinds. Even a simple monitor can let you really show visitors your product or service visually. We've found that a lot of people are more receptive to visuals than other ways of communication. This format tends to excite and stimulate if done correctly. Get in touch today and we'll make magic happen.
CHECKOUT OUT LATEST

 CUSTOM DESIGNS

Below is just some of our recent custom show designs. Click on the images to view the gallery