REMOTE ACCESS TO EDIT AND PRINT


YOUR OWN FLOORPLAN

With all our full service contracts we provide a professional floor plan drawing service with online functionality.
This is a free of charge service which gives the organiser remote access to edit and print their own floor plan.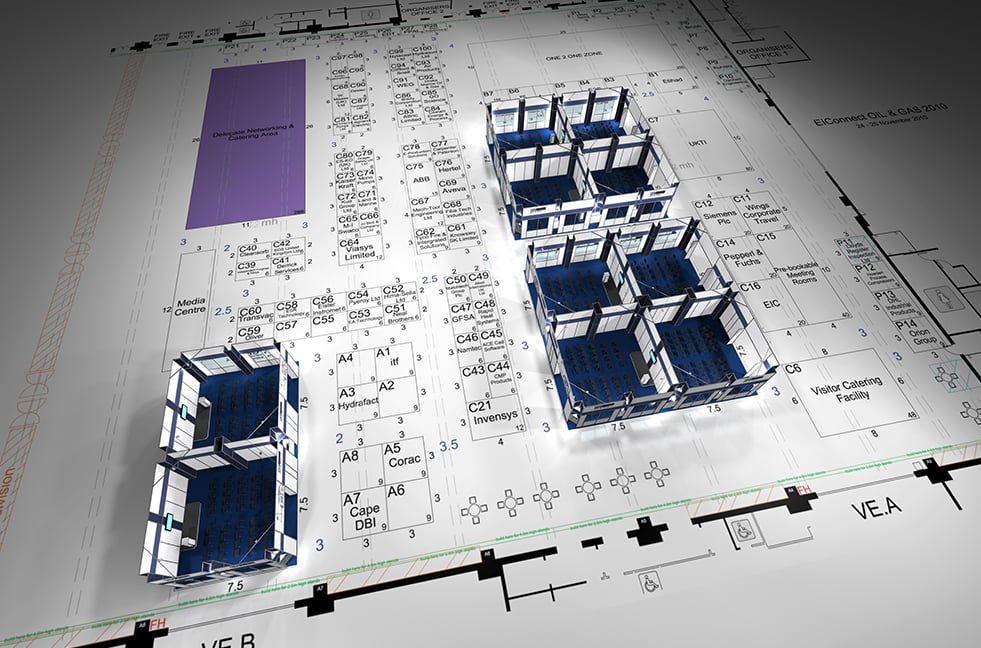 Floorplan layouts are a very important part of organising an event or exhibition. It needs to be that the floorplan and service that event organisers receive will meet all of your expectations and provide you with total piece of mind. We're proven and are very experienced in this area.
We help our clients consider all of the options regarding stand sizes, stand positioning and at the same time making sure all health and safety regulations are met.
Once the technical side is complete then we can add colour and a show logo to enhance the overall look of the floorplan.
CHECKOUT OUT LATEST

 CUSTOM DESIGNS

Below is just some of our recent custom show designs. Click on the images to view the gallery