Starting out ain't easy
Starting out on a solo dream or career is difficult at the beginning, with no profile and not much support. It's when most people give up.
Bradley Goldsmith is smart, disciplined, talented and committed to being a world-class boxer, which is why he's now training at the world-famous Ingle Gym in Sheffield, home to world champions Prince Naseem, Kel Brook, Johnny Nelson and Kid Galahad. Brad's a friend of the Exhibit 3Sixty family, and he is just starting out on what we believe is going to be a brilliant boxing career.
Brad is one of life's true diamonds, right at the start of his journey, and it's not an easy path for a young boxer. So we agreed, as a company, to make a donation towards his all-important full medical report that he needs to get his pro boxing licence.
It's a little bit of help, and Brad is going to be facing a lot more obstacles between him and his goals for the future, but we're tipping him for the top because we believe he has more than enough personality, talent and determination to really make it!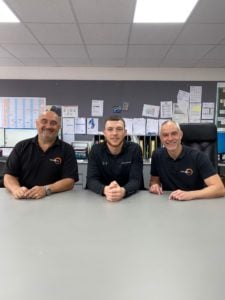 Back to List