It may not feel like summer yet but July's range of exhibitions offer the opportunity to experience jam-packed days out – without having to worry about the weather outside!
Hobbies and Entertainment

Film and Comic Con
Earls Court, London – 5-7 July
One of the highlights of the entertainment calendar, Film and Comic Con, is back in London with even more talks, exhibitions and autograph opportunities. Featuring over 70 film and TV stars including Colin Baker and David Hasselhoff, and writers of comics including Spiderman, Transformers and X-Men, this event is not to be missed. Events include a silent auction of rare collectables, photoshoots and book launches. Other Comic Con exhibitions are running throughout July in other cities including Birmingham and Manchester.
For more information visit www.londonfilmandcomiccon.com.
It's All About Art
Business Design Centre, London – 25-27 July
A can't-miss event for beginner and professional artists, this is the biggest and most popular art exhibition in the UK. Featuring a variety of TV artists – plus workshops, classes and demonstrations – this is the ideal setting to learn new skills and techniques. All materials used in the workshops are free, with stores available to pick up some arty bargains.
For more information visit www.saa.co.uk/info/its-all-about-art.
Antiques for Everyone
NEC, Birmingham – 25-28 July
One of the largest antiques fairs in the UK, the event promises a range of stalls selling authenticated antiques at prices to suit everyone. Exhibitors range from restoration experts and book sellers to vintage clothing stalls and art experts. The exhibition is split into two sections for easy navigation – one selling items up to 1940 and the other selling items up to 1970. As all items are vetted before going on sale, you can be sure the items you buy are authentic.
For more information visit www.antiquesforeveryone.co.uk.
Business Advice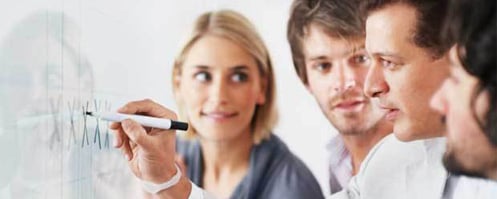 Opportunities Overseas Expo
ILEC Conference Centre, London – 6-7 July
Considering working overseas? This exhibition offers visitors a chance to network with overseas employees and gain advice from experts on areas such as the VISA process, bank accounts and migration. Aimed at those with several years of experience, the exhibition focuses on advice for moving to Australia, New
Zealand and Canada.

Business4Better UK
Olympia, London – 9-10 July
An open forum for businesses looking to partner with voluntary organisations in order to improve business performance and make a real difference to society, Business4Better UK offers two days of workshops, case studies and seminars. Key topics include opportunities and challenges, how to build a successful partnership and effective communication. Best of all, the event is free – meaning it really is open to anyone!
For more information visit www.business4better.org.uk.
Life and Culture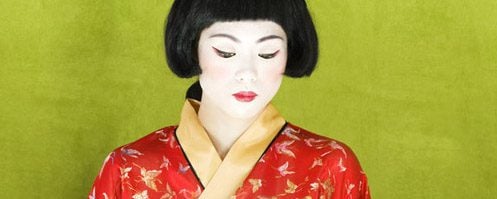 The 50+ Show
Olympia, London – 11-13 July
Co-located with two other shows – the 50+ Travel Show and the Health Tourism Show – this event promises to provide information and advice for those aged 50+ on how to make the most of life through 'positivity, activity and creativity'! Activities include seminars on starting your own business, diet and retirement, as well as on hobbies such as gardening and writing. The exhibition also offers visitors the opportunity to take part in fitness classes, cooking demonstrations and speed dating.
For more information visit www.50plusshow.com.
Hyper Japan
Earls Court, London – 26-28 July
Celebrating both Japan's traditional heritage and its modern counterpart, this exciting exhibition allows visitors to delve deep into areas of Japanese culture including food, fashion and technology. Highlights include anime and manga exhibitors, cosplay, martial arts and gadget demonstrations. This event offers family-friendly fun, with free entry for those aged 10 and under and events suitable for children such as paper sumo wrestling and Japanese board games.
For more information visit www.hyperjapan.co.uk.
Are you planning on attending any of these events? Have we missed anything? Leave a comment or get in touch on Facebook or Twitter. Are you planning on exhibiting at a show in the future? We can provide assistance with your stand design, build and logistics. Please don't hesitate to get in touch.