CONTEMPORARY, ATTRACTIVE


FUNCTIONAL FURNITURE IS ESSENTIAL
FOR ANY EXHIBITION STAND

Contemporary, attractive and functional furniture is an important element of successful exhibition stand design. The right choices mean you can create a memorable and effective display, organise your space and present your brand values effectively – all of which will attract visitors to your stand.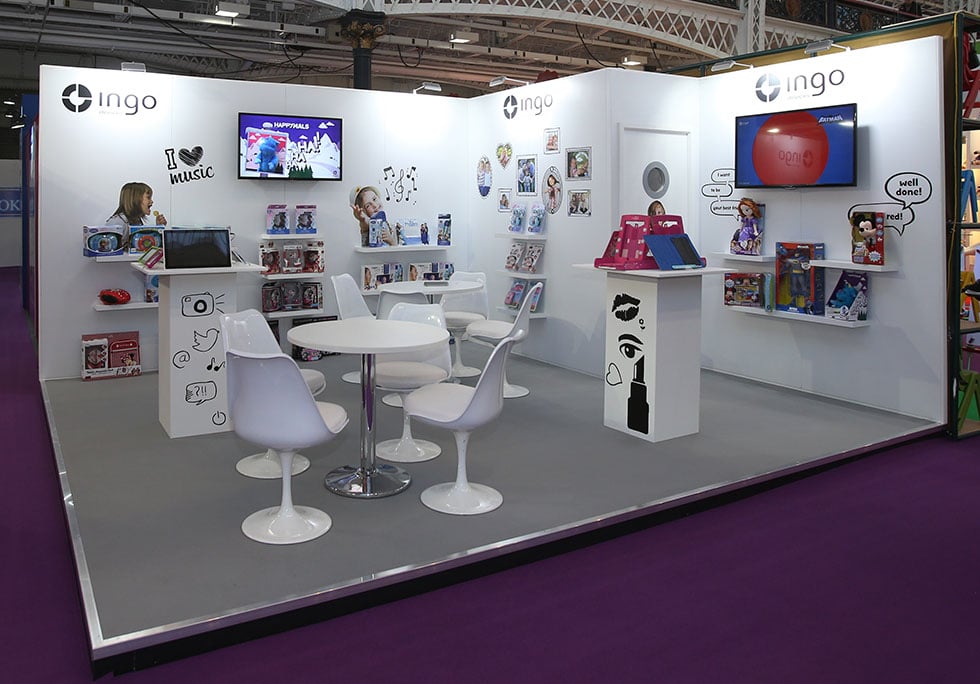 EXHIBITION FURNITURE

AND FLOORING
The Best In Exhibition Furniture & Flooring
The opportunity to use your corporate brand colours wherever possible in your selection of stand furniture and flooring shouldn't be missed. It's also essential for engaging with visitors to make everything as comfortable – they won't want to leave their seat!
We have made it easy for you with a stunning range of chairs, sofas, tables, stools, benches, workstations, desks, showcases and numerous accessories in a wide range of colours. Our in-house design team will help you find the best combinations to meet your brief and objectives.
Furniture and fittings can be used to organise space into functional and inviting compartments – perhaps you will need an area for meetings or private consultations. Exhibition furniture hire is made easy at Exhibit 3Sixty.
Floor Coverings
We offer an extensive range of both cord and velour carpets as well as a collection of vinyl and laminate options in a choice of colours. Opting for personalised flooring is a good way to enhance your exhibition stand and make your space stand out from the crowd. It's not an aspect many exhibitors will consider – this is an area where you can put yourself above your competitors.
CHECKOUT OUT LATEST

 CUSTOM DESIGNS

Below is just some of our recent custom show designs. Click on the images to view the gallery