Main Contractors for Engineering Design Show 2014
The Engineering Design Show is an award winning show, which was launched to champion British engineering design and is targeted at design engineers. Last year over 3,000 designers attend the shows to create links and gain inspiration in their projects. This year they aim to see 4,000 designers at the show. The show consists of a high level conference, free practical workshops and exhibition demonstrating and promoting cutting edge technology and innovations.
This year's show is being hosted on 22nd till 23rd October 2014 at Jaguar Exhibition Hall, Ricoh Arena, Coventry.
As the main contractor, Exhbit 3Sixity are proud to be part of a big event in the Engineering, and Engineering design sector. Our staff are currently setting up the shell stands for the upcoming show, for exhibitors to prepare their stands to showcase their products or services.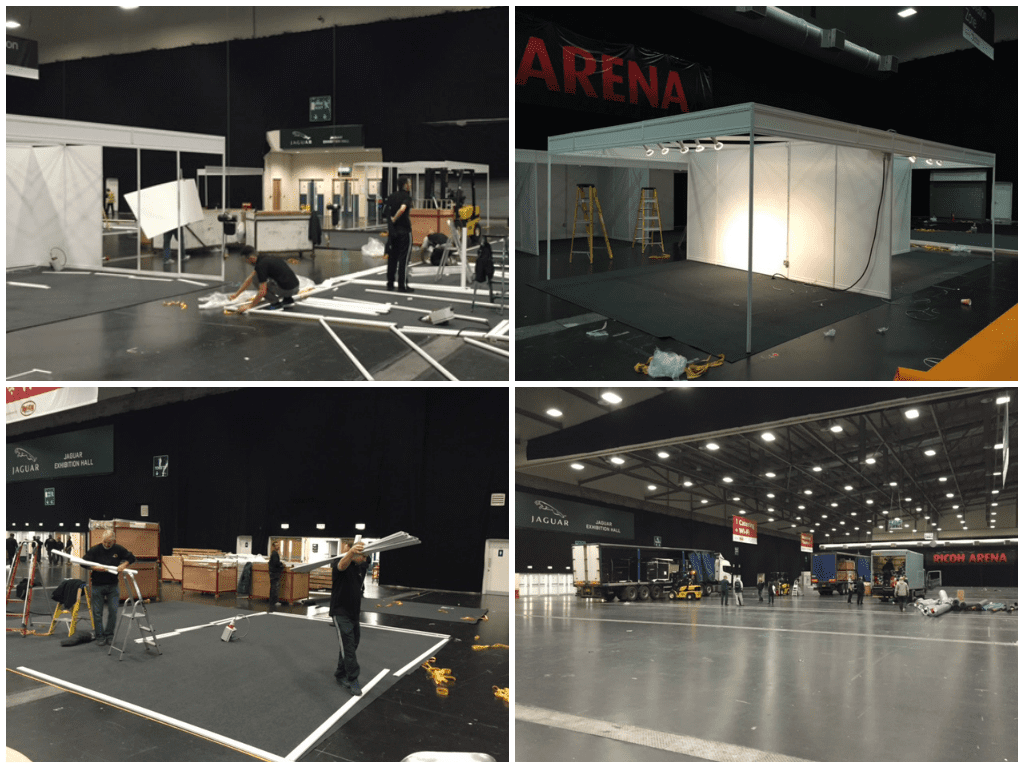 As well as installing the shells to the exhibitors, we have also designed, constructed the main communal areas of the exhibition.

Here are some images below.  For more information about the show go to the official page.
Back to List