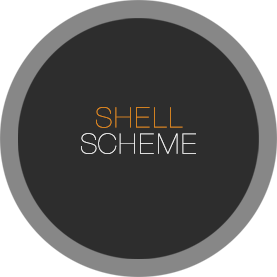 TAILOR AND VISUALISE THE SHELL


TO YOUR VERY OWN STYLE AND COLOUR SCHEME

Exhibit 3Sixty specialise in modular shell scheme exhibition stand installations up to 2,500m squared inclusive of all usual peripheral services.
Working with our in-house exhibition stand designers the organiser can create, tailor and visualise it to their very own style and colour scheme.
Based on a modular system of panels and poles a shell scheme can be designed to suit any venue. What is a shell scheme package? It's a stand where exhibitors can simply arrive and install their own graphics and visuals using the provided walls and stands, and then set up their equipment. This usually consists of bare wall panels and a fascia board with your company name. 
It provides a cost effective alternative to getting you exactly what you want. Shell scheme displays are also ideal for working with smaller spaces. We're able to then transform your stand into something really special – conveying the message you want, to who you want.
We are more than happy to quote a shell scheme stand for any event. Full technical details including measurements can be found below
CHECKOUT OUT LATEST

 CUSTOM DESIGNS

Below is just some of our recent custom show designs. Click on the images to view the gallery