BESPOKE, TRADITIONAL EXHIBITION STANDS


HAVE COMPLETE DESIGN FLEXIBILITY

Custom build, bespoke and traditional exhibition stands are all industry terms for made to measure stand construction. At Exhibit 3Sixty, we specialise in the design and build of bespoke exhibition stands, offering our clients complete design flexibility. These traditional stands can be constructed from almost any material or combination of materials allowing for complex and exiting structures to be created. Get a free online quote for your trade show or event today.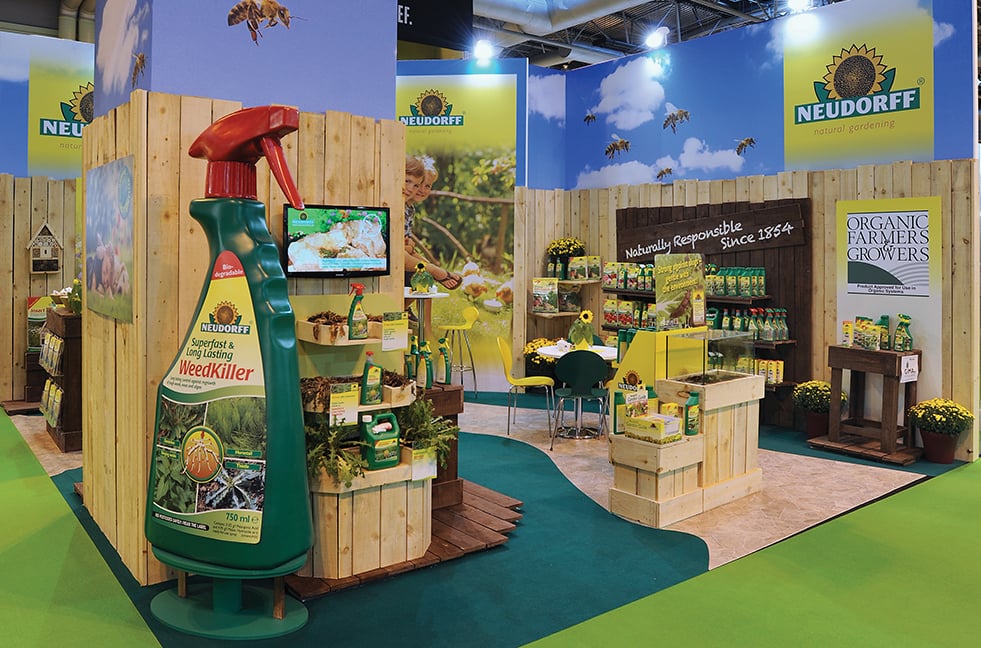 CUSTOM
EXHIBITION STAND DESIGN
Our clients find the superior freedom over design and dimensions a major benefit of custom build exhibition stands as it allows them to completely tailor their display to their brand. At Exhibit 3Sixty, we pride ourselves on our attention to detail and impeccable customer service which is why you'll not only be working with a team of award-winning designers but also you're own dedicated account manager.
Whether you are looking to produce a small scale portable display or a large scale customisable stand we can help. We will meet with you to discuss your brief and budget so we can then design a bespoke stand that will best showcase your products and services. Using the latest technology we'll present you with a layout design of what your bespoke exhibition stand will look like. Only once you're completely happy with your design will our team of experienced, time served craftsmen begin the construction of your dynamic, innovative and eye-catching display.
Your dedicated account manager will be with you every step of the way ensuring that your traditionally built stand is completed on time and to the correct specification. Using the latest materials and production techniques we are able to work efficiently and supply you with a high class finish resulting in a high-impact display.

On the day of the event, we will deliver, set up and dismantle your traditional exhibition stand so all that is left for you need to do is focus on promoting your business and generating leads.
What is a traditional exhibition stand?
A traditional exhibition stand is a custom made promotional display built using traditional methods and materials. It is most suitable for larger companies with a bigger budget that want to have complete freedom over the design of their stand and the representation of their brand. Thus, if budget isn't an issue and you'd like to stand out from other more affordable displays such as shell scheme stands, a traditional exhibition stand is perfect for you.
Can I reuse a traditional exhibition stand?
Purpose built stands can be produced for a single event or be designed to be re-usable. With a little thought at the initial production stage, bespoke stands can be used up to five times. Storage between shows can even be accommodated in our 20,000 square foot facility.
How long before the show will you require sign-off?
In an ideal world six to eight weeks out from the show open date. However, we understand this isn't always possible. The deadline we advise clients to work towards the electrical surcharge date, which is normally around four weeks out from the first day of build-up.
FREE 7 DAY TURNAROUND CUSTOM DESIGN
When it comes to standing out from the crowd at a trade show or event, you need a custom exhibition stand design that will not only get you noticed but one that will represent your business exactly how you want it to. With our free 7-day turnaround design service you can see what your stand will look like before committing to us. Exhibit 3Sixty operate a fixed price policy and will supply you with a detailed breakdown quotation including all the services you require, so there are no hidden extras. With the help of our exhibition designers, you can set your brand apart from the competition and build a custom display that will attract the best leads and make a lasting impression. Get a quote today.
GET A QUOTE NOW!

If you're looking for a bespoke exhibition stand quote, then our simple 3-step online quoting function will email you an estimate in seconds.
CHECKOUT OUT OUR LATEST

 CUSTOM DESIGNS

Below is just some of our recent traditional & custom show designs. Click on the images to view the gallery